Move on from Big Banks
Join Branch CEO Atif for a webinar on why paycards and traditional payroll practices are things to move on from.
Bank & paycard fees – you deserve better.
Your employees need faster access to their wages—and fewer fees. Big banks and paycard companies aren't going to help you solve those problems—they created them.
Paycards thrive on charging you and your employees fees. Big banks use those same fees to keep working Americans in a cycle of debt. Overdraft fees, minimum balance fees, ATM fees. Last year, big banks made more than $11 billion dollars in charging overdraft fees.
Paycards and big banks also have lengthy verification processes that can disqualify your employees or cost you additional management time. And they leave your employees without financial services that can actually help them get ahead. You both deserve better.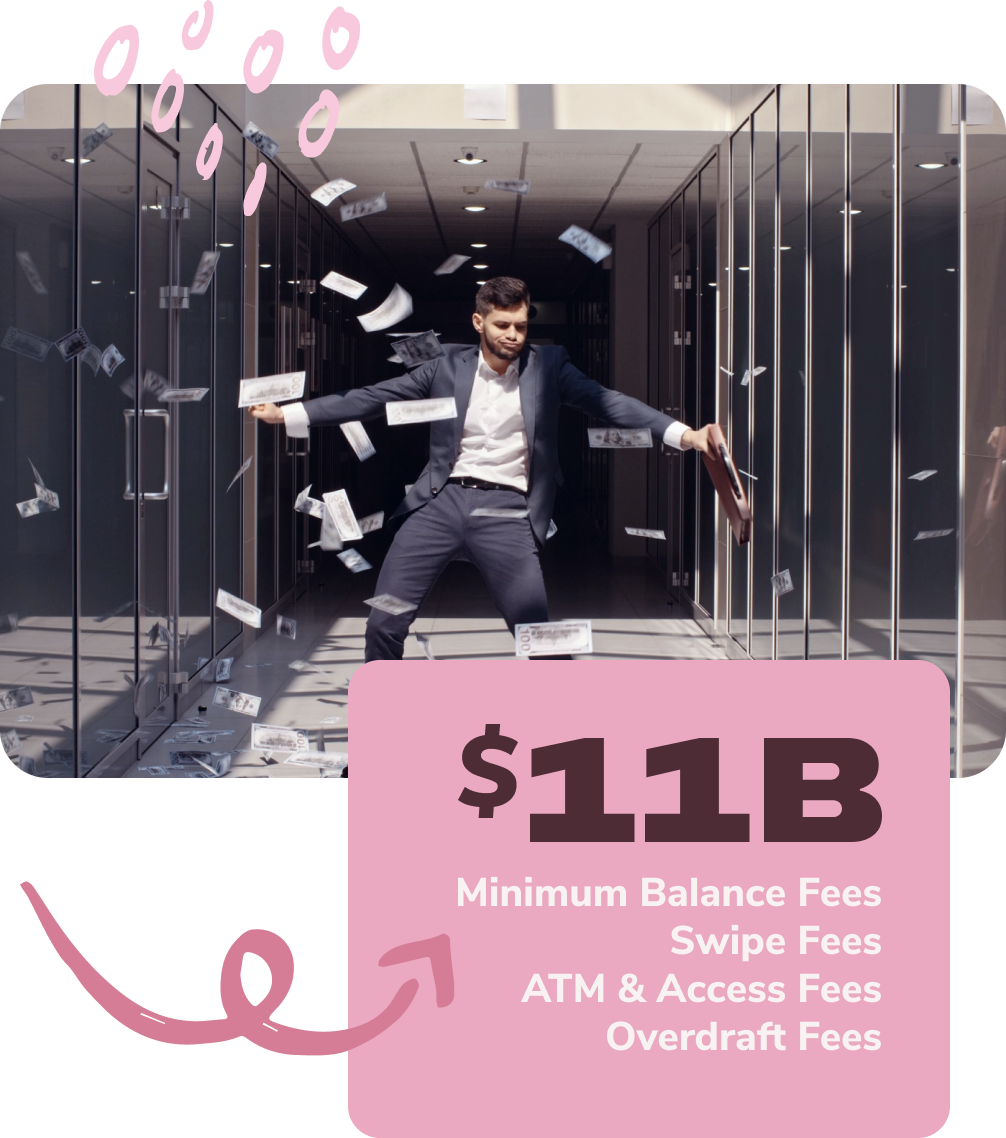 Paycard Red Flags
Branch CEO Atif Siddiqi talks about the major paycard red flags for your business and why NOW is the time to break up with your current provider in this on-demand webinar.
Let Branch be your better half... (get back to you time)
We're a digital bank and wallet you can offer your employees that comes with a fee-free debit card they can have for life, a fee-free checking account, and use of Apple and Google Pay to make contactless payments, too.
Branch is completely self-serve for the employee, meaning you can say goodbye to managing pay cards, getting bogged down in payroll tasks, and fielding questions about payday. It's instant, contactless, and easy to set up.
With Branch you can Move Money Faster
Provide your employees earned wage access, so they can access part of their wages ahead of time if needed. Many hourly workers are living paycheck to paycheck. They need access to their money when they need it: for unexpected medical bills, car repairs, and more.
Instantly pay your employees tips and mileage reimbursements or other one-off payments after each shift.
Ditch paper checks and cash and switch to digital, instant payments of wages, tips, and mileage reimbursements or other off-cycle payments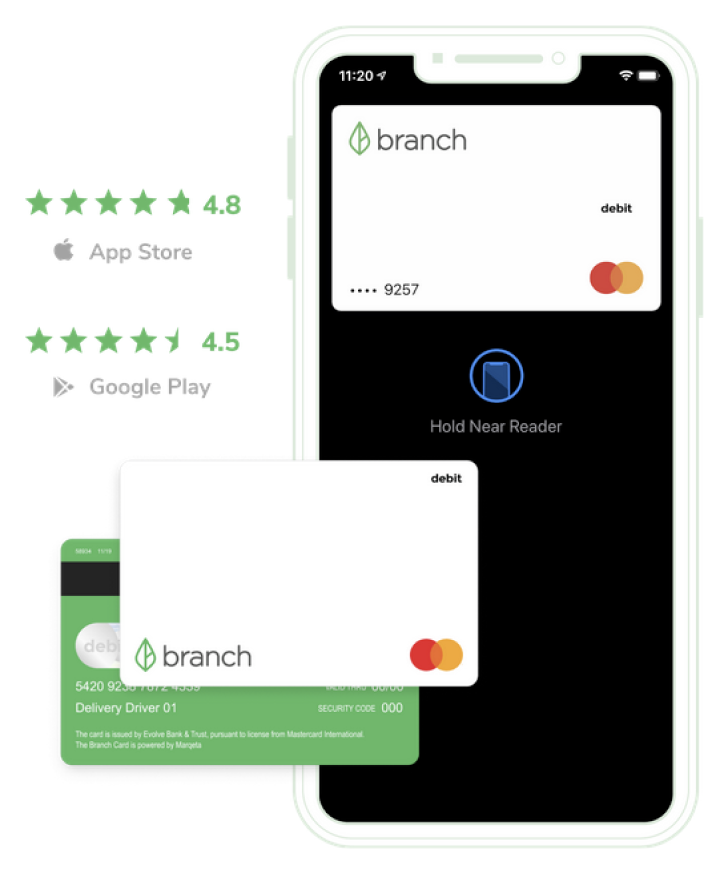 No Payroll Changes
No adjustments to your existing to payroll systems or pay cycles.
Fully Self-Service
Employees can sign-up & manage their account, free from any smartphone.
No Commitments
Free to implement, no pre-funding, or per-employee fees.
5 Reasons to Break Up with Your Paycard
Your employees need to spend less money on fees, and gain fair access to financial services that are both non-intimidating and transparent. You need to spend less time on administrative tasks and concerns from unhappy workers.
Branch offers a new way to pay your team that's self-service for them and no-fuss for you.