Digital, Instant Tips + Mileage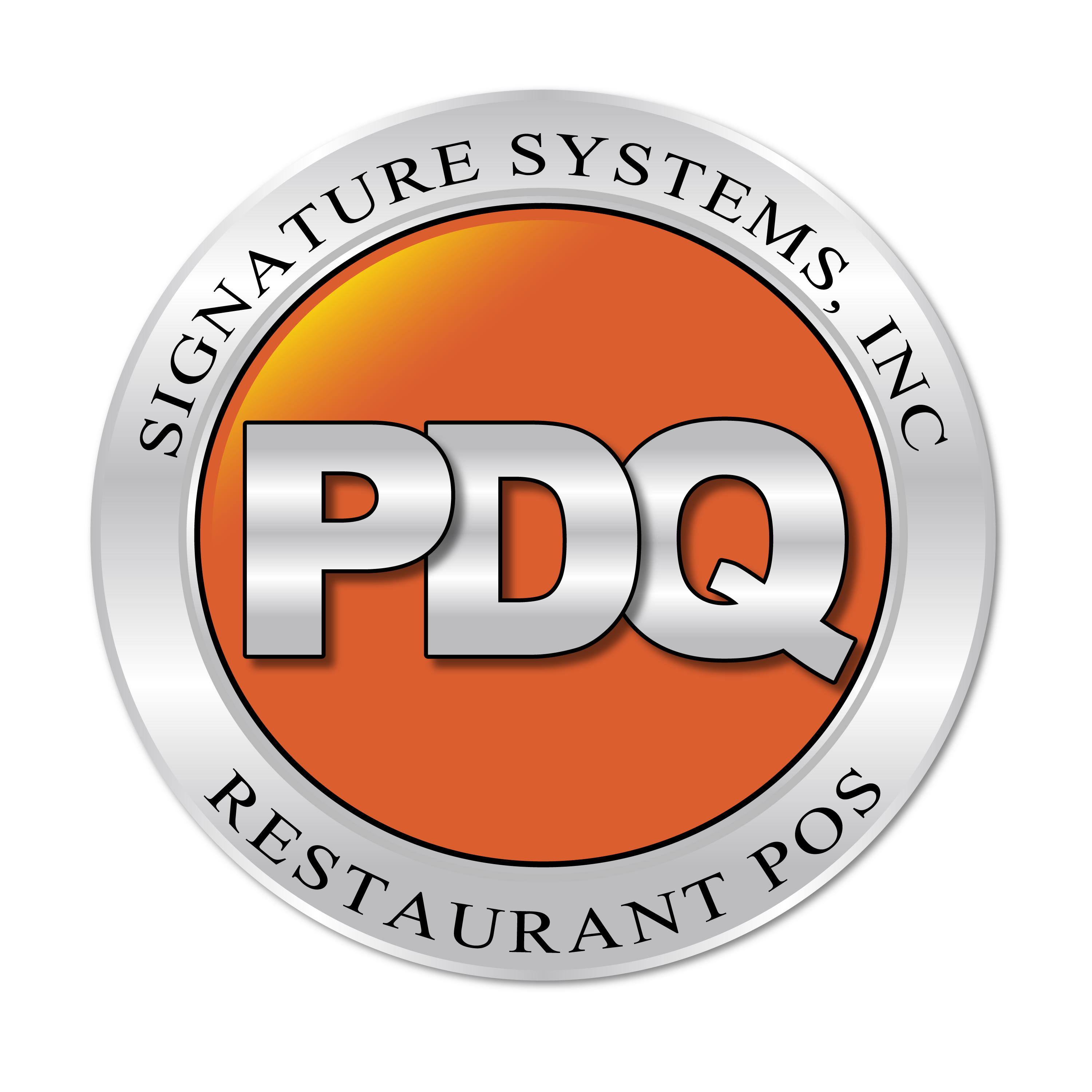 A better way to pay tips, mileage, and wages: no cost, no hassle.
With Branch, you can instantly pay employees tips, mileage, and wages onto the Branch digital wallet and debit card, without requiring pre-funding, cash reserves, or changes to payroll. Plus, our partnership with PDQ makes it even easier (and free!) for you.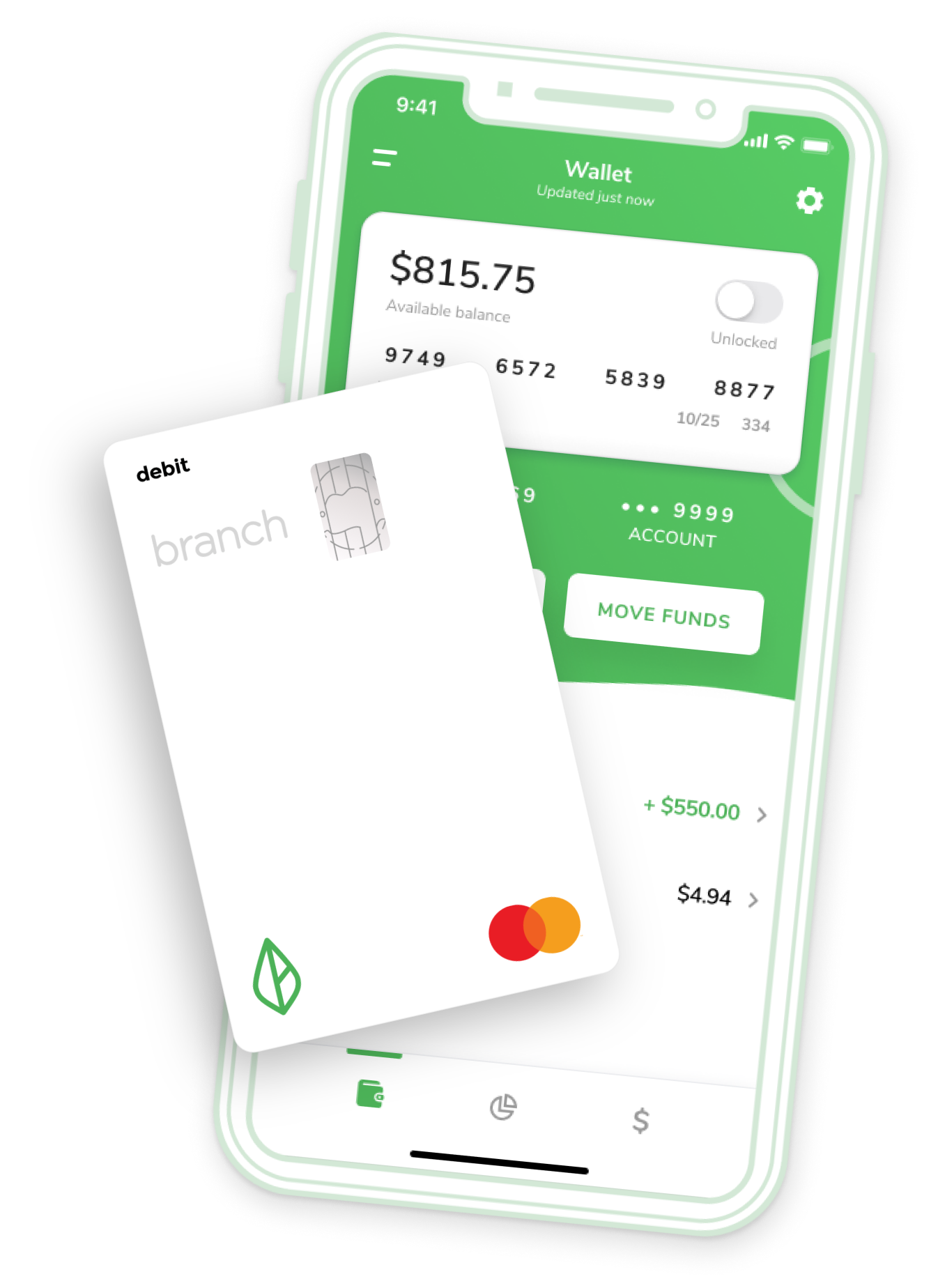 Branch integrates with PDQ to provide:
Instant, digital tips and mileage reimbursements

Paper check + paycard replacement

Early access to earned wages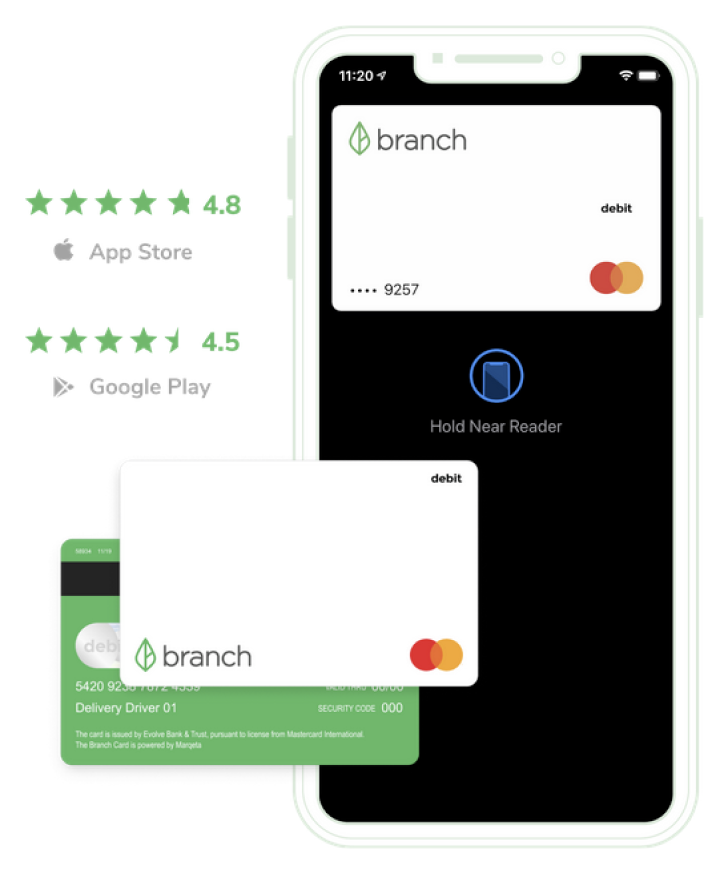 Instant Pay—With No Payroll Changes
Instant tips + disbursements
Instantly send digital tips or mileage reimbursements to employees after each shift.

Paycard and paper check replacement
Slash the cost and hassle of issuing paper checks and managing paycards.

Digital Wallet + Branch Card
Pay wages via the Branch Wallet without pre-funding, cash reserves, or payroll changes.

Built-in EWA
Grant employees access to a portion of their earned wages ahead of time if needed.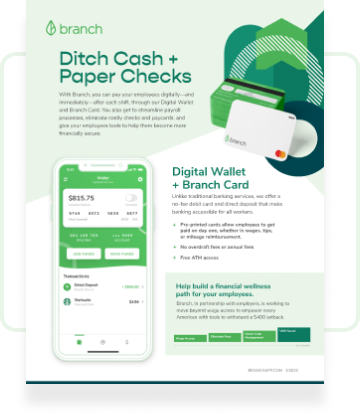 PDQ + Branch Overview
Check out all the features of Branch: Instant Tips, Earned Wage Access, Fee-Free Debit Cards, and more.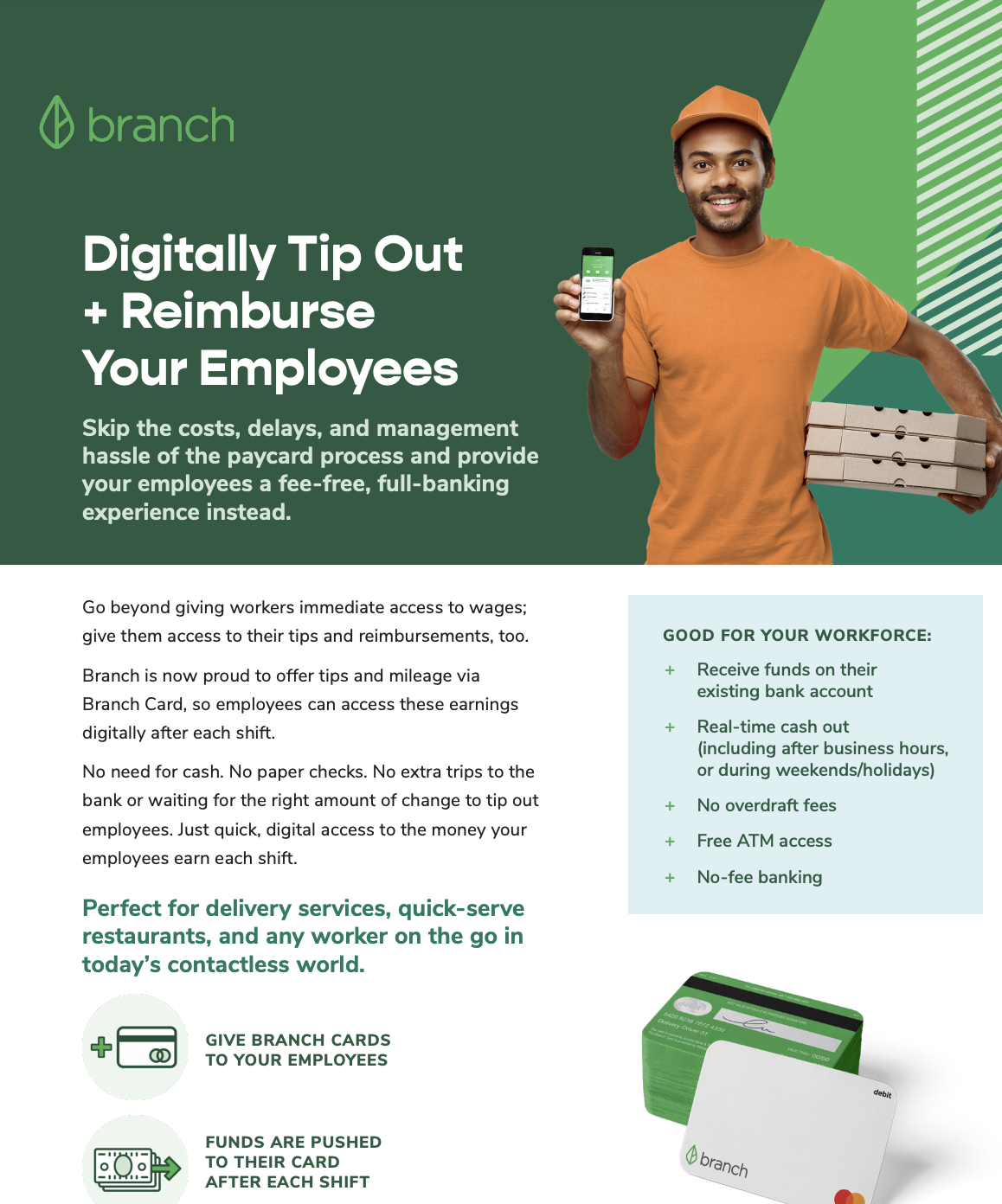 Instant Tips + Mileage
See how Branch can provide tips, mileage, and other reimbursements for your business.