---
Choosing the right financial wellness benefits
If you want to provide a financial wellness benefit that your employees will find the most helpful, it's important to understand what they truly value. Flexibility and ease of adoption rank high in terms of what workers want from their financial wellness benefits. Choosing your benefits with these factors in mind can set your company apart from the competition.
Know the financial needs of your workforce

"The key to a successful financial wellness program is first determining the specific needs of your workforce in order to tailor the educational programming. Studies show financial anxiety is cross-generational, but the root concern will vary depending on where an individual employee is in her career path.
For example, Gen Z and Millennial workers look to their employers to help provide financial guidance and education on how to manage their salary, retirement, and insurance coverage. According to a recent report from the Consumer Finance Protection Bureau, employees ages 55 and above are highly interested in financial wellness programs as they head closer to retirement. For employers, offering tools that assist employees with their financial wellness can be a competitive differentiator, and one that stands to benefit the entire workforce while protecting and sustaining the health of the organization."
Katherine Kelton, Chief People Officer, StayWell (Source)
Build an effective financial wellness package

"With so many financial wellness offerings on the market, the challenge for employers is deciding on what programs they want to introduce into their workforce. Many make the mistake of trying to boil the ocean — they do too many things all at once.
Employers need to take a surgical approach to determine which areas they want to address with their employees. Once they're able to determine what their workers are concerned about, or what their goals are, they'll be able to build a more effective financial wellness package.
Then [employers] need to think about whether they want to offer a low or a high touch offering. Low touch means offering a digital approach, and it can include programs like wage advances and incentives (like employer contributions) for saving. These are more generalized offerings, but they're quickly utilized if they're easy to use. High touch offerings are direct financial coaching through access to a financial advisor."

Adam Hills, Senior Vice President of Institutional Client Businesses, Ayco (Source)
Flexibility is essential

"We work with enterprises of all sizes and what remains consistent across the board, regardless of size, is the importance of creating a strategy that puts the employee first. That's why we recommend incorporating flexibility and ease of adoption as key components in the framework – benefits that appeal to both current and prospective talent.
Especially with the rise of the gig economy and the popularity of working and getting paid when they want to, hourly workers are considering those factors when weighing a new position. Offering flexibility benefits that align with potential employees' own preferences can help you stay top of mind."
Atif Siddiqi, Founder & CEO, Branch (Source)
Make sure your offerings are easy to implement

"There's a lot of evidence from behavioral science about what makes employer-based interventions effective, and not surprisingly one aspect of an effective program to maximize participation in an employee benefit is to make participation really easy. That's true in 401(k)s, that's true in health programming, it's true in marketing — any time that you get something in the mail or are automatically signed up for Spotify beyond your 50-day free trial you're subject to a default [that works] to make enrollment really easy.
We know that information for employees on a website is not going to cut it. Education alone just doesn't work, and so employers over the years have gotten really savvy and have taken up the behavioral finance tools and concepts to make participation the default."
Catherine Harvey, Senior Policy Advisor, AARP Public Policy Institute (Source)
Foster a sense of community and support

"When you consider 40% of Americans can't afford three months' worth of expenses at the poverty level, you can see the [financial] challenges. Employers have to find out how they can destigmatize these challenges and create an environment where workers recognize they're not alone. Education has to be paired with opportunities to take action."
Matt Bahl, Vice President and Head of Workplace Financial Health, Financial Health Network(Source)
---
Why better benefits help create a better business
A financial wellness offering that helps your employees also helps your business succeed in today's marketplace. Companies around the country are discovering that a financial wellness benefit has an impact on not just their workforce, but their bottom line.
Employers can be on the front lines of financial education

"Millennials' precarious financial situations combined with their low level of financial literacy can put their financial wellbeing at risk. This is why employer-sponsored financial education becomes critical in helping them obtain a financially secure future. The more these programs are tailored to specific individual needs and financial situations, the more effective they will be."
Annamaria Lusardi, Academic Director, Global Financial Literacy Excellence Center (Source)
Improve your retention rates

"Reports show that nearly three-quarters of employees say that financial wellness benefits are important for an employer to offer and about 60 percent say they'd be more likely to stay at a job if their employer offered financial wellness benefits that help them better manage their finances."
Atif Siddiqi, Founder & CEO, Branch (Source)


Help your employees gain financial security

"Some employers are now starting to offer other types of benefits such as help paying back student loans or saving for emergencies. One trend we think is really encouraging is the growing number of products that help people access the pay they've already earned without having to wait for their next paycheck. Managing your finances is complicated when payday only comes every two weeks but bills are due today. These have the potential to put a lot more control in workers' hands and to help them avoid having to seek out other, much more expensive forms of short-term liquidity like payday loans."
Beth Brockland, Senior Director, Financial Health Network (Source)


Build company loyalty and boost productivity

Plan sponsors have pointed out to me that the reasons they offer financial wellness initiatives are a combination of both altruistic and bottom-line reasons. If you have a satisfied workforce, you have a workforce that is more loyal and productive. If you have a less financially stressed workforce, they are also more productive."
Lori Lucas, President and CEO, EBRI (Source)
---
Branch Out: Get More Insights Sent Straight to Your Inbox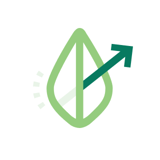 Want more guidance on financial wellness benefits? Sign up for our newsletter and each week, we'll send you resources to help your business expand, pivot, and stretch beyond the status quo. Plus, you'll get the occasional sneak peak of what we're up to behind the scenes at Branch. (Hint: There's a lot of coffee and a lot of Zoom-ing.)
---
Download the 13 Insights To Financial Wellness Guide
Get the complete "Guide to Financial Wellness in the Workplace: 13 Insights from Industry-Leading Experts" sent directly to your email.